Amanda West Lewis combines careers as a writer, theatre artist and calligrapher. Her eight books for children and youth range from non-fiction books to historical novels. September 17: A Novel was nominated for the Silver Birch Award, the Red Cedar Award, and the Violet Downey IODE Award. The Pact was listed as a 2017 USBBY Outstanding International book. Amanda has a particular interest in creating historically relevant stories for young people and is currently working on a new novel about youth activism in 1968. She is the founder of The Ottawa Children's Theatre, a company dedicated to drama education for children aged 3 – 17. Amanda has an MFA in Writing for Children and Young Adults from VCFA and is a proud member of The Dead Post-Its.
Gilbert Ford received his MFA in Writing for Children and Young Adults from VCFA in 2015, where he has since published two non-fiction picture books he wrote and illustrated called The Marvelous Thing That Came from A Spring and How the Cookie Crumbled. He is also the author/illustrator of his debut middle grade novel, Kindred Spirits, to be published by Macmillan/Ottaviano in 2020. His books have been selected by The Junior Library Guild, The Society of Illustrators' Original Art Silver Medal, Bank Street Cook Prize Honor, Bank Street Irma Black Honor, Orbis Pictus Honor, NSTA Best Stem Book, and others.
〉Twitter: @gilbertford
〉Instagram: @gilbertford777
Kim Purcell is the author of two acclaimed young adult novels, Trafficked and This Is Not A Love Letter. She graduated from VCFA in January 2018 and is a proud Tropebuster.

〉Twitter: @kimberlypurcell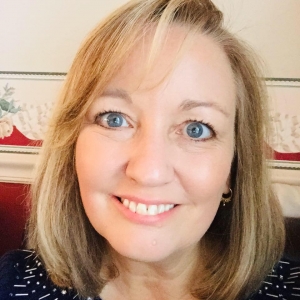 Laurel Abell graduated in July 2018 from Vermont College of Fine Arts with an MFA in Writing for Children and Young Adults. During her tenure as a graduate student, Laurel read over 400 books and wrote and/or revised two middle grade novels, over a dozen picture books, a short story, and many poems, both rhyming and free verse. She has since obtained employment as an adjunct professor, teaching writing at Stevenson University, but her focus and passion remain writing for children, especially the two little grand-babies who call her YaYa.
〉Facebook: @Laurel Ranveig Abell
〉Twitter: @LaurelAbell
〉Instagram: @laurelcarpesthediem
Leah Jones was the Program Assistant of the MFA in Writing for Children and Young Adult program at Vermont College of Fine Arts. She has worked as an editor at Thompson West and Ashgate Publishing. In addition to editorial work, Leah owns a small jewelry business, Alloy, where she enjoys the opportunity to engrave her favorite quotes and pieces of writing into metal.
Margaret Mayo McGlynn grew up as a female human person in Northern New Jersey and spent summers as a mermaid in Bermuda. She studied writing with Joyce Carol Oates at Princeton. She worked as an editorial assistant at Harlequin-Silhouette, and then as an assistant editor at Rod Serling's The Twilight Zone Magazine. She has written articles for national magazines, sites, and blogs on pop culture, literature, and the craft of writing. Her work was included in Marvin Kaye's Witches and Warlocks anthology for Penguin Books. She worked for Disney Channel as a graphic designer for over ten years, and now is the Media Arts teacher/mentor for Fusion Academy Pasadena where she teaches a broad range of subjects, including graphic novel creation, photography, and studio arts. She graduated from VCFA's WCYA program as a Tropebuster (Class of Winter 2018). She was a Bath-Spa Goddess (Summer 2016) and received her certificate on Picture Book Writing as a Goodnight Noise (Summer 2018). Margaret is working on several new YA novels, graphic novels, and picture books.
Nora Shalaway Carpenter is the author of the forthcoming YA contemporary novel, The Edge of Anything, (Running Press Teen), the picture book Yoga Frog (Running Press Kids), and another forthcoming book that hasn't yet been announced. Before she wrote books, she worked as associate editor of Wonderful West Virginia magazine and has been a Certified Yoga Teacher since 2012. Nora graduated from the VCFA WCYA program in 2012, a proud member of the Secret Gardeners. Originally from rural West Virginia, she currently lives in Asheville, North Carolina with her husband, three young children, and one not-so-young dog.
〉Instagram: @noracarpenterwrites
〉Twitter: @norawritesbooks
Robin Herrera (Summer '10) is the author of Hope Is a Ferris Wheel (Amulet, 2014) and a senior editor at Oni Press, a comic book and graphic novel publisher. She lives in Portland, Oregon, with a husband and two cats.
Robin Kirk is the author of The Bond, the first in a fantasy series by Blue Crow Publishing. Her short story, "Love is a Wild Creature," is featured in Wicked South: Secrets and Lies: Stories for Young Adults, also by Blue Crow. She is an award-winning poet. Kirk is a human rights advocate and serves as Faculty Co-Chair of the Duke Human Rights Center at the Franklin Humanities Institute and is a founding member of the Pauli Murray Project, an initiative of the center that seeks to use the legacy of this Durham daughter to examine the region's past of slavery, segregation and continuing economic inequality. As a senior researcher, Kirk authored, co-authored and edited over twelve reports for Human Rights Watch, all available online.
〉Twitter: @RobinKirk
〉Facebook: @robinakirk
〉Instagram: @robinakirk
Aidan Sammis is the Assistant Director of the MFA in Writing for Children and Young Adults program at Vermont College of Fine Arts. He writes middle grade fiction.
Ann Dávila Cardinal is a tattooed-Gringa-Rican-punk, a novelist, and Director of Recruitment for Vermont College of Fine Arts where she earned her MFA in Writing. Her young adult horror novel, Five Midnights, was released by Tor Teen in June 2019. The sequel, Category Five, will be released on June 2, 2020. Ann lives in Vermont, needle-felts tiny reading creatures, and cycles four seasons a year.

Karen Cygnarowicz manages the content of Wild Things as the Program Assistant of the MFA in Writing for Children and Young Adult program at Vermont College of Fine Arts. She is a visual artist, writer, and alumna of the MFA in Writing program.