Release Interview: RARE AND BLUE: Finding Nature's Treasures – Constance Van Hoven '04
Tell us about your book. Where did the inspiration for writing this book come from? 
RARE AND BLUE: FINDING NATURE'S TREASURES is part treasure hunt, part field guide and part plea for ecological attention. It's a nonfiction picture book for ages 5-9 that features eight blue and mostly endangered species. Following graduation from Vermont College in 2004, my family took a trip to Maine. We spent a week hiking, visiting museums, and oh yes, enjoying lobster rolls. When I spotted a bright blue (long deceased) lobster on the wall in a museum and learned they are a one in two million color variation caused by a genetic defect, I had to know more. And then I wondered what else in the world is blue and rare? And why? For the next ten years, I collected information on other species. And serendipitously, it seemed wherever we traveled I happened upon something rare and blue. It also was a time for me of growing awareness of the overall decline in species due to things like habitat loss and climate change.
Were there any unexpected hiccups along the way?
My manuscript went through several versions and many rejections, so more than a few years passed. The manuscript won some awards along the way, but never a publishing contract until I gave it the framework of a treasure hunt. So when there were several delays in the publication date due to Covid issues, the long publishing process seemed that much longer. And since it has been awhile since I've had a book published, I had really big book party plans with family and friends back in Minnesota. Those plans all had to be scrapped, but we will celebrate together in the future, I have no doubt!
Tell us a little bit about your background before VCFA, and how you came to decide to enter our program.
I grew up and spent much of my adult life in the Twin Cities. I worked as a buyer and catalog copywriter for a group of specialty toy/book stores. In the 1980's and 90's we had amazing children's book authors do events at our stores: Eric Carle, Gary Paulsen, Virginia Hamilton, Tomie dePaola, Fred Rogers… I longed to be a writer for children, too, so I took writing classes at The Loft Literary Center and other places in Minneapolis. I met several VCFA faculty members through those classes and decided to take the MFA plunge.
What year did you graduate from WCYA and what was your class name?
I graduated in the summer of 2004. Our class name was Le Salon.
Was there one lecture in particular that you can recall an a-ha moment that reinforced that you belonged in the program?
I remember a hands-on tutorial that Phyllis Root gave for making picture book dummies. I was working on a tall tale picture book at the time. I remember thinking, I get this, I really get this! And I can do this! I still make dummies today whenever I work on picture books. Cutting and pasting and drawing…
Could you talk about your experience in lectures or during your semester work with advisors and how it may have shaped the writing life you are living now?
For my first semester, I worked on a nonfiction project with Ellen Levine. I still have a little card that she made for me which says, "This is your mantra: simplify." I think about that mantra often as I still tend to get wordy, head off on tangents, try to tackle too much real estate… Ellen was so interested in my projects. She truly made me feel like I belonged in a MFA program. I miss her and wish that she could see RARE AND BLUE.
Do you have any VCFA connections that affect your career right now?
I strongly feel that my MFA from Vermont College has opened doors with agents and editors. There is always more to learn and relearn, but VCFA gave me such a boost out the gate—especially because I came late to writing for children. I had a degree in English and years of bookselling, but I blush to admit I didn't even know the meaning of the word, "genre," when I applied to VC.
I maintain several close friendships with classmates. Their support of my writing means the world to me.
What would you say to potential students or current students who are hoping to further their writing careers?
I'd just say get as much education as you can and work hard. And stick around for the long haul. Success doesn't come quickly for some of us! Deb Wiles gave a talk at VC before she graduated about writing through adversity. I can't recall specific words, but her conviction stuck with me. After I graduated, I faced a long stretch of years with losing parents and other loved ones that drained energy, time, and heart. I felt like giving up on writing many times, but Deb's words about perseverance were a lamp of hope.
How has 2020 affected your writing life?
I'd like to say I've been writing more, but that hasn't been the case until just recently. Baking more, yes… Ask me about my perfect blueberry muffins, best ever chocolate chip cookies, silky orange cream pie, or killer blondie bars. Fortunately, I'm off the baking binge now, even though the grandkids are sorely disappointed.
What's forthcoming for you and your writing life?
I'm working on several humorous nonfiction picture book projects featuring animals and birds that live in my new back yard of the Rocky Mountains. While we always spent time in Montana after our kids migrated here, my husband and I became residents a few years ago.
Tell us one thing that's not on your official bio.
In the last couple of years I've taken up tai chi. Mental calm and clarity—I always need more of that!
What indie bookstore do you want WCYA to support in the purchase of your book?
The Country Bookshelf in Bozeman, MT
We are heeding the Brown Bookshelf's call to action and raising up Black authors. Would you recommend a book by a Black author that you are interested in supporting?
WE ARE WATER PROTECTORS by Carole Lindstrom, illustrated by Michaela Goade. Roaring Brook, 2020. A powerful and gorgeous book celebrating indigenous-led movements to safeguard earth's water supply.
RARE AND BLUE: Finding Nature's Treasures is published by Charlesbridge Publishing, September 1, 2020.
Constance Van Hoven currently lives in Bozeman, Montana where she enjoys the great outdoors with her husband, seven grandkids, and one extra-energetic dog. She holds an MFA in Writing for Children from Vermont College. Her first two picture books are about Minnesota, where she lived for many years: The Twelve Days of Christmas in Minnesota (Sterling 2009) and Hello! Minnesota (Sterling 2011). Her newest picture book, Rare and Blue: Finding Nature's Treasures is out now (Charlesbridge 2020). You can find her online at www.constancevanhoven.com.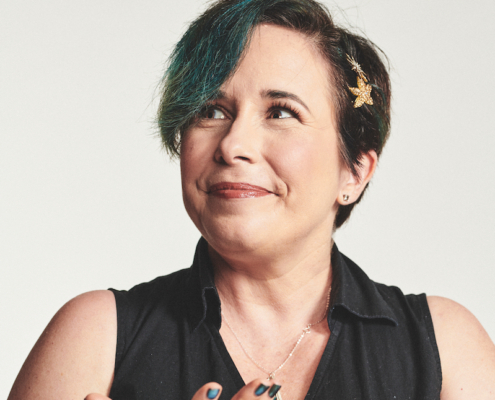 https://wildthings.vcfa.edu/wp-content/uploads/2023/03/franfranfranfranfran.jpeg
802
799
Ceredwyn Bagley
https://wildthings.vcfa.edu/wp-content/uploads/2018/05/Wild-Things-Logo-transparent.jpg
Ceredwyn Bagley
2023-03-09 21:43:07
2023-03-09 21:43:07
Fran Wilde: Faculty Spotlight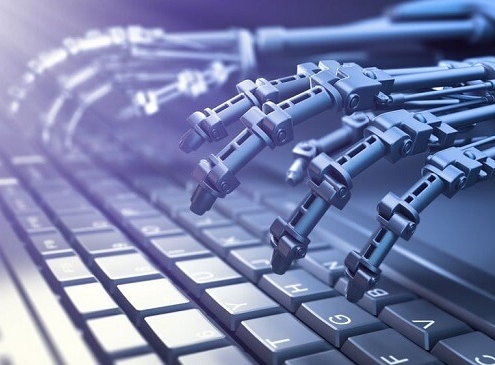 https://wildthings.vcfa.edu/wp-content/uploads/2023/02/AI-Writing.jpeg
365
650
Ceredwyn Bagley
https://wildthings.vcfa.edu/wp-content/uploads/2018/05/Wild-Things-Logo-transparent.jpg
Ceredwyn Bagley
2023-02-22 16:51:20
2023-02-22 16:52:32
Martha Brockenbrough on AI, the Future, and Toast
https://wildthings.vcfa.edu/wp-content/uploads/2022/09/books.webp
420
800
Ceredwyn Bagley
https://wildthings.vcfa.edu/wp-content/uploads/2018/05/Wild-Things-Logo-transparent.jpg
Ceredwyn Bagley
2022-09-21 18:04:33
2022-09-21 18:04:33
The Fight for Intellectual Freedom: an Interview with Amy King and Tirzah Price