Release Interview: EAT UP, BEAR! – Terry Pierce '11
Tell us about your book. Where did the inspiration for writing this book come from?
I'm so proud of this beautiful little book, illustrated by Nadja Sarell and published by Yosemite Conservancy. It's a perfect book for children and their families, featuring a diverse cast of campers, hikers and folks enjoying the outdoors.
The inspiration for Eat Up, Bear! came from my love of black bears, and the desire to help children (and their families) learn what they can do to keep bears safe and wild.
I live in the mountain town of Mammoth Lakes, California, where wildlife expert Steve Searles has educated our community to coexist with black bears by learning how to store our food and dispose of our trash properly When I read Yosemite Conservancy's call out for board books, I thought of a book that could entertain and educate families on how to learn these same practices Mammoth Lakes has adopted. Not only are these methods good for bears and other wildlife, but a child understanding how they can help wildlife is empowering. Something as simple as putting their trash in a bear-proof garbage can or cleaning their car seat of crumbs or wrappers creates future stewards of the environment.
What year did you graduate from WCYA and what was your class name?
I graduated in July 2011 with my fourteen other "League of Extraordinary Cheese Sandwiches." Our name referenced Alan Cumyn's lecture in which he stated—and I'm paraphrasing—that if you don't write a good story about an interesting character in a compelling situation, then your reader will put down your book and go make a cheese sandwich.
Could you talk about your experience in lectures or during your semester work with advisors and how it may have shaped the writing life you are living now?
I had outstanding advisors in Kathi Appelt, Laura Kvasnosky, Julie Larios, and Leda Schubert. and I learned so much from each one of them. Ten years post-graduation and I STILL hear their gentle voices in my head when I write—those gems of wisdom whispering to me from the past.
However, it was my Picture Book Certificate semester with Kathi Appelt that shaped my writing life through teaching. It was my first semester in the program, and I had never immersed myself in picture books like that, nor had I ever received such astute, informative feedback on my work (from Kathi and my four talented classmates). I came to realize that she was the type of teacher I wanted to be someday.
Teaching picture book writing was a dream of mine, so I soaked in everything she did from her teaching style to how she gave feedback to the experiences she brought to the class. I feel fortunate to have benefitted from her kind, insightful guidance that semester. Additionally, in my last two semesters, I spoke with Sharon Darrow about teaching and appreciated her lectures (and faculty discussions) on teaching creative writing.
A year after I graduated, UCLA Extension Writers' Program hired me to teach children's writing classes. I began with courses on writing easy readers and intermediate picture book writing, but eventually taught writing in rhyme and beginning picture book writing. No matter which course, I've always strived to be the kind of teacher that Kathi was to me, and anytime I'm "stumped" by a student or situation, I ask myself, "What would Kathi do?"
I've had many students go on to become published authors and I like to think that their success, in a small way, connects back to VCFA. (A lovely way to pay it forward!)
What would you say to potential students or current students who are hoping to further their writing careers?
My advice to new students is this: You will feel intimated, overwhelmed, and might even experience "imposter syndrome." BUT you are exactly where you're supposed to be at this moment in time. You've earned the right to be here, right now, so while you might have some doubts, (because we ALL did), keep going and carry on. This is your time to learn and grow.
Also, relish in the experience. Set aside marketing and immerse yourself in learning the craft of writing. You'll never get another chance like this, so enjoy it! And for those who aren't social butterflies, like me, that's okay. You don't have to keep up with all the social activities if that's not your style. Dive into the education and take part in the social aspects with which you feel most comfortable.
How has 2020 affected your writing life?
The year started off a bit rocky, as (after heavy consideration) I let my agent go. No sooner had I begun thinking about submitting my work again, and covid hit. One publisher put a board book series we'd been discussing on hold (it was ultimately dropped due to financial uncertainties). In the spring, I had no creative drive (I was also preparing to sell my house) and when I got back to querying my work, the business seemed even slower than usual.
My heart ached for everyone who was working from home with children underfoot. I quickly adopted an attitude of flexibility and patience. In the fall, I felt a creative resurgence and dove back into writing and promoting my October book release, Love Can Come in Many Ways (Chronicle). I've been feeling more back to normal and writing since then.
Tell us one thing that's not on your official bio.
I'll share something that has to do with my inspiration for Eat Up, Bear! In 1981, my husband and I hiked the John Muir Trail from Yosemite National Park to Mt. Whitney (270 miles total). But our first night out, a black bear stole all our food! This was before bear canisters existed, and hikers would hang their food in a tree to keep it safe. Well, in the middle of the night, a huge bear climbed the tree and—while hanging onto the trunk with one paw—leaned out and swatted at our food bags until it finally snagged one.
We lay in our tent, shaking in fear, as we listened to it nearby gorging on a week's worth of food. The next morning, seeing how much of the packaging (paper, plastics, aluminum) the bear had consumed, made me feel bad for it! I never wanted to see that happen again, not only for us but also for the health of the bears.
Nowadays, the park service requires backpackers to store their food in bear canisters (a tough plastic canister with a bear-proof lid). And I'm happy to say you can see this on the third double-page spread in Eat Up, Bear! It's a nice full-circle moment for me.
What indie bookstore do you want WCYA to support in the purchase of your book?
I would love for WCYA to support Yosemite Conservancy by purchasing my book from their online store: here. Every purchase helps them achieve their goal of funding important work in Yosemite, repairing trails, restoring habitats, protecting wildlife, and much more.
We are heeding the Brown Bookshelf's call to action and raising up Black authors. In the vein of "if you like my book, you may also like this book," what is the name of a book by a Black author that you recommend or are interested in supporting?
Where's Rodney? by Carmen Bogan is a story about an African-American boy who wants to be outside, rather than inside his city classroom. When his class takes a field trip to a park, he experiences the joy of the outdoors, climbing to the top of a mountain. It's a story of how empowering nature can be to a child. You can find it: here.
Thanks, Terry, for sharing your memories of VCFA and telling us about this exciting new book!
EAT UP, BEAR! is published by Yosemite Conservancy, April 13, 2021.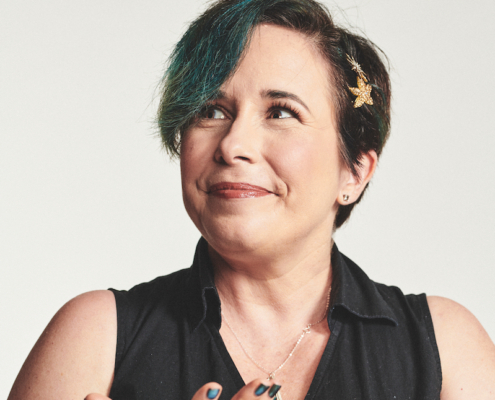 https://wildthings.vcfa.edu/wp-content/uploads/2023/03/franfranfranfranfran.jpeg
802
799
Ceredwyn Bagley
https://wildthings.vcfa.edu/wp-content/uploads/2018/05/Wild-Things-Logo-transparent.jpg
Ceredwyn Bagley
2023-03-09 21:43:07
2023-03-09 21:43:07
Fran Wilde: Faculty Spotlight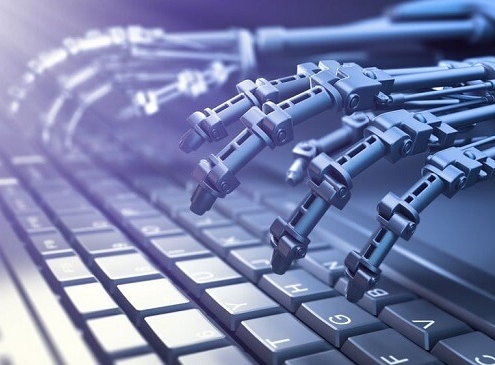 https://wildthings.vcfa.edu/wp-content/uploads/2023/02/AI-Writing.jpeg
365
650
Ceredwyn Bagley
https://wildthings.vcfa.edu/wp-content/uploads/2018/05/Wild-Things-Logo-transparent.jpg
Ceredwyn Bagley
2023-02-22 16:51:20
2023-02-22 16:52:32
Martha Brockenbrough on AI, the Future, and Toast
https://wildthings.vcfa.edu/wp-content/uploads/2022/09/books.webp
420
800
Ceredwyn Bagley
https://wildthings.vcfa.edu/wp-content/uploads/2018/05/Wild-Things-Logo-transparent.jpg
Ceredwyn Bagley
2022-09-21 18:04:33
2022-09-21 18:04:33
The Fight for Intellectual Freedom: an Interview with Amy King and Tirzah Price