Release Interview: DEPRESSION: Insights and Tips for Teenagers by Christie Cognevich (Current Student)
Tell us about your book. 
Depression: Insights and Tips for Teenagers is a YA non-fiction published by Rowman & Littlefield in October 2020. My book offers insight and strategies to guide teens struggling with depression—including identifying signs of struggle, recognizing stress factors, de-stigmatizing shame, implementing strategies for self-care (both in immediate crisis and long-term coping skills), and finding resources for help. It includes many interviews with teenagers, as well. It also addresses the role our minds and bodies play in our health and ability to cope with any difficulties we encounter. Even if readers don't have or haven't been formally diagnosed with depression, the goal is to help them better understand some of these processes and develop better coping strategies!
Where did the inspiration for writing this book come from? 
My students! I'm a teacher, so every day I work side-by-side with amazing teenagers who are grappling with and overcoming all kinds of mental and physical struggles. One of the greatest gifts I can share with my students is not just the English literature that I teach (though I always tell them that reading is good for the soul!), but my own experiences and insight. This isn't because my experiences look just like theirs or are perfect models to follow, but because we're all humans trying to weave something in life out of threads that can get a little tangled.
I try to be honest with my students about my own struggles, and I put that in the book, too. I was born with moderate to severe hearing loss in both ears. It runs in the family; my mother and uncles are deaf. But I was also incredibly sensitive and shy—and I had depression, but didn't know how to talk about it or cope except to turn inward. I was always terrified that I was missing out on hearing important things, which is a pretty overwhelming feeling for a kid to carry around every single day. In school, it was pretty common that my teachers would forget about my hearing and scold me in front of everyone for not paying attention when I asked something that had already been answered. I turned to the books I read for comfort, and that was a gift. However, left unacknowledged, my habits for (not) dealing with my depression really didn't improve until I was an adult. It felt really good to put something in writing now that might help teenagers in the way I didn't realize I needed until later.
Tell us a little bit about your background before VCFA, and how you came to decide to enter our program. 
This is a long story, but I think the funny, serendipitous moment when I discovered the WCYA program at VCFA is worth telling!
Writing has always been an important part of my life before VCFA. I wrote stories and made my own picture books when I was little, and I wrote my first novel at twelve, my second at fifteen. However, I considered creative writing something I did for fun, not anything to pursue seriously. When I decided on a career track, I went with literature rather than creative writing. My bachelor's degree in English literature from the University of New Orleans did end up having a special concentration in creative writing because I took extra fiction and non-fiction creative writing workshops. However, for my master's and PhD, I focused solely on English literature; my scholarly specialties are Romantic and Victorian literature, social and physical histories of affective expression, and lyric poetry. I've been teaching English (both literature and creative writing courses) for eleven years.
In 2019, I completed my PhD in English literature. I was eyeing that finish line with exhaustion in my soul. When I walked out of that dissertation defense, I would have told you that I was done with graduate school forever. And yet it took mere days for me to feel incredibly purposeless and lost. Now what was I going to learn? Now what was I going to research? Now what was I going to read and write? I figured I would take the occasional online class or do some self-guided studies to fill that need, but I never dreamed of getting another degree. That didn't last.
Not quite two months after I defended my doctoral dissertation, as that empty feeling set in hard and made itself at home, I heard about the Writing for Children and Young Adults program at VCFA. It was a complete accident, but perfect timing at the end of one life chapter while seeking the next. I was attending the National Council of Teachers of English conference, and I noticed people holding these hand fans that said "WRITERS ARE HOT." Not only did I want one for the funny slogan, but the conference halls were sweltering with thousands of attendees crowded together (what a pre-pandemic concept). I hunted down the booth giving out these fans…it was VCFA!
[Program Director] Katie Rasmussen was at the booth that day. She listened to me telling her about my experience with the doctorate so patiently and thoughtfully—how I'd never seen an MFA program that I thought I could fit in with my love for writing YA and genre fiction, how uncertain and seeking I was now. When she told me all about WCYA, it sounded like exactly what I'd been seeking. I walked away carrying my "WRITERS ARE HOT" fan (which lives in my classroom now), a bunch of pamphlets, and a new dream. The WCYA program at VCFA meant I could actually pursue my craft seriously instead of dabbling on the side. I'm so excited that it's a reality now!
Could you talk about your experience in lectures or during your semester work with advisors and how it may have shaped the writing life you are living now? 
My first semester advisor Cory McCarthy changed my life for the better not just as a writer but as a human. Something they taught me was that we have to make our traditions to celebrate our work not just for one project or one novel, but an entire writing life. So much of this work is behind the scenes, just me working alone, and no one is going to know to cheer on that little breakthrough on plot development or completing a scene I was struggling with if I don't make sure to mark it myself or share it with others. This may sound silly, but I designed some achievement cards where I gave myself a sticker whenever I completed something difficult or met a particular goal. I keep track of what the stickers are for on the back of the card and save them, so I have a record of what I've done. One full card equals a special treat or reward!
My writing life is so much more well-rounded since Cory encouraged me to experiment across forms without worrying. This time last year I'd never written a picture book; now I'm obsessed with them! I didn't think I could write something so brief and manage a full narrative arc, but they taught me so much about effective story structure and narrative development by reading and writing picture books. It's a format that has helped me think about my work across age ranges and genres.
What's forthcoming for you and your writing life? 
My writing life feels so excitingly varied these days—my semester work has me trying on all kinds of forms, from the aforementioned picture books to chapters of a YA fantasy work-in progress.
On the YA non-fiction side, I'm completing Stress: Insights and Tips for Teenagers. It's a companion to the Depression book that's slated to be turned in to my publishers in July. I don't have the publication date yet, but I'm sure it'll be out sometime in 2022.
Tell us one thing that's not on your official bio.
My goal in life for years is to write a video game! Game narratives are fascinating. I've been dabbling in Twine and Godot thinking about how I can create something enjoyably playable while focused on storytelling at the same time.
We are heeding the Brown Bookshelf's call to action and raising up Black authors. In the vein of "if you like my book, you may also like this book," what is the name of a book by a Black author that you recommend or are interested in supporting? 
The Stress Management Workbook: De-Stress in 10 Minutes or Less by Ruth C. White, PhD, MPH, MSW
Depression: Insights and Tips for Teenagers is published by Rowman & Littlefield, October 5, 2020.
Christie Cognevich has been teaching for over a decade. She earned a PhD in literature from Louisiana State University and is working on an MFA in writing for children & young adults from Vermont College of Fine Arts. She teaches high school English and creative writing in New Orleans, Louisiana, where she lives with her two cats named after dead poets.
Facebook: fb.me/christiecognevich
Twitter: @cmcognevich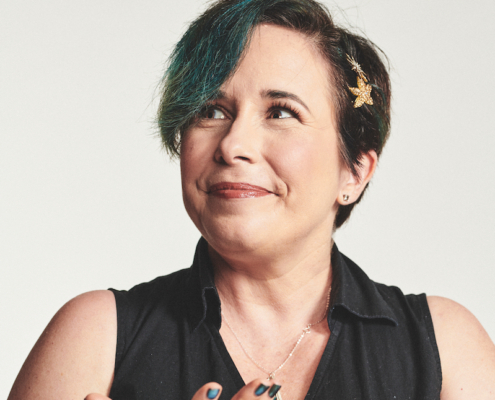 https://wildthings.vcfa.edu/wp-content/uploads/2023/03/franfranfranfranfran.jpeg
802
799
Ceredwyn Bagley
https://wildthings.vcfa.edu/wp-content/uploads/2018/05/Wild-Things-Logo-transparent.jpg
Ceredwyn Bagley
2023-03-09 21:43:07
2023-03-09 21:43:07
Fran Wilde: Faculty Spotlight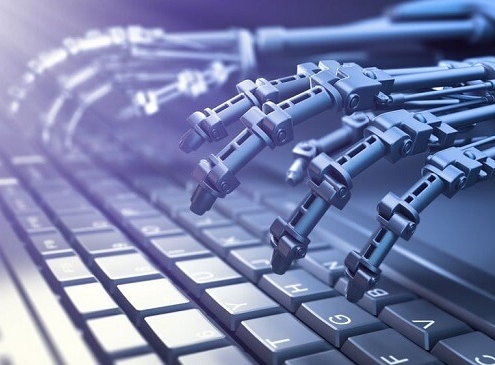 https://wildthings.vcfa.edu/wp-content/uploads/2023/02/AI-Writing.jpeg
365
650
Ceredwyn Bagley
https://wildthings.vcfa.edu/wp-content/uploads/2018/05/Wild-Things-Logo-transparent.jpg
Ceredwyn Bagley
2023-02-22 16:51:20
2023-02-22 16:52:32
Martha Brockenbrough on AI, the Future, and Toast
https://wildthings.vcfa.edu/wp-content/uploads/2022/09/books.webp
420
800
Ceredwyn Bagley
https://wildthings.vcfa.edu/wp-content/uploads/2018/05/Wild-Things-Logo-transparent.jpg
Ceredwyn Bagley
2022-09-21 18:04:33
2022-09-21 18:04:33
The Fight for Intellectual Freedom: an Interview with Amy King and Tirzah Price