Release Interview: DINO PAJAMA PARTY by Laurie Wallmark '16
Tell us a little bit about your background before VCFA, and how you came to decide to enter our program.
I had three careers before VCFA: software engineer; owner of a mail-order bookstore that was on the web before Amazon was; and, computer science professor. About twenty years after getting my bachelor's degree in biochemistry and a master's in information systems, I had an idea for a middle grade novel. I attended classes and read books and wrote that book. Since no one ended up buying it, I figured I wasn't a writer. Five years later, I had another idea for a middle grade novel. This book did sell, but the publisher went out of business. By this time, though, I was hooked. Instead of writing another novel, I switched to picture books. I came so close to being published so many times. I gave up again. (I'm not a good role model.) At the time, I was taking a children's literature course. When the professor heard I had written a biography, she said to bring it in and read it to the class. They loved it. To be fair, they loved me since I was their parents' ages. Their reaction was enough to get me going again. I made the decision to concentrate on my craft and not worry about getting published. Hence, VCFA.
What about VCFA affected your career and where you are now?
Although I learned so much about writing from the lectures, workshops, and mentor feedback, I think the biggest value from VCFA is having to write so much. The more you write, assuming you think about your craft as you do it, the better you get. And I did get better. In fact, my debut book, ADA BYRON LOVELACE AND THE THINKING MACHINE, came out my last semester. I worked on this book during my picture book semester. 
What would you say to potential students or current students who are hoping to further their writing careers?
Write and read. Over and over again. A lot. While reading, figure out what works in the story and what doesn't. How can you follow the lessons you've learned from close reading and use it in your writing? Doing this will also enable you to write faster, because you won't go down as many wrong paths before you find the right way to say what you want to say.
Tell us one thing that's not on your official bio.
My bio mentions that I was a computer science professor. What it doesn't say is that in addition to teaching on campus, I also taught students in maximum security prisons. These men and women were working towards getting their associate's degree to have a better chance when they got out. My course was required to graduate.
What's forthcoming for you and your writing life?
Until now, my five published books have been picture book biographies about women in STEM (science, technology, engineering, math) and aimed at elementary-aged kids. My latest, DINO PAJAMA PARTY, obviously is not nonfiction. This rollicking picture book is geared towards younger kids. Also, unlike my other books, it's written in rhyme. After that, I have three more women in STEM books coming out plus another fiction picture book. RIVKA'S PRESENTS is historical fiction about a girl in 1918 who can't go to school because she must mind her little sister, so she trades with her neighbors—chores for lessons.
What indie bookstore do you want WCYA to support in the purchase of your book?
We are heeding the Brown Bookshelf's call to action and raising up BIPOC authors. In the vein of "if you like my book, you may also like this book," what is the name of a book by a BIPOC author that you recommend or are interested in supporting?
LET'S DANCE by Valerie Bolling. Instead of dinos dancing, this book has people.
DINO PAJAMA PARTY is published by Running Press Kids, October, 19, 2021.
Award-winning author Laurie Wallmark writes picture book biographies of women in STEM (science, technology, engineering, and math) as well as fiction. Her books have earned multiple starred trade reviews, been chosen as Junior Library Guild Selections, and received awards such as Outstanding Science Trade Book, Best STEM Book, Cook Prize Honor Book, Crystal Kite Award, Mathical Honor Book, and Parents' Choice Gold Medal. Her titles include ADA BYRON LOVELACE AND THE THINKING MACHINE, GRACE HOPPER: QUEEN OF COMPUTER CODE, HEDY LAMARR'S DOUBLE LIFE, NUMBERS IN MOTION, CODE BREAKER, SPY HUNTER, and her debut fiction picture book, DINO PAJAMA PARTY. Laurie has an MFA in Writing from VCFA and is a former software engineer and computer science professor.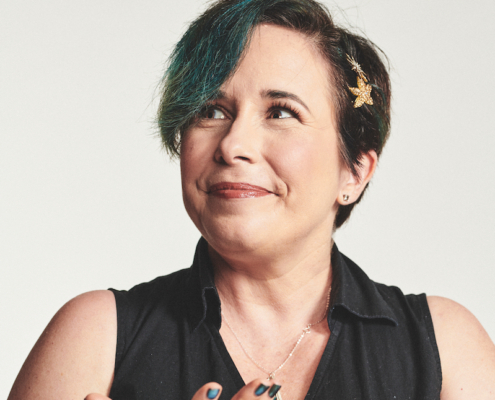 https://wildthings.vcfa.edu/wp-content/uploads/2023/03/franfranfranfranfran.jpeg
802
799
Ceredwyn Bagley
https://wildthings.vcfa.edu/wp-content/uploads/2018/05/Wild-Things-Logo-transparent.jpg
Ceredwyn Bagley
2023-03-09 21:43:07
2023-03-09 21:43:07
Fran Wilde: Faculty Spotlight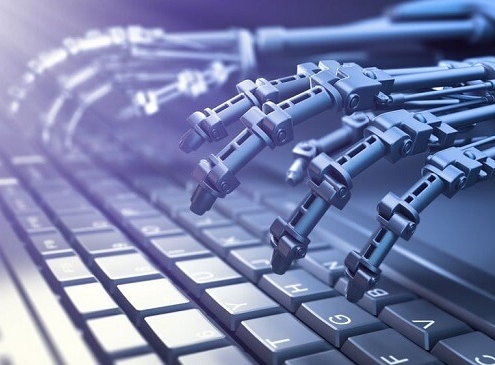 https://wildthings.vcfa.edu/wp-content/uploads/2023/02/AI-Writing.jpeg
365
650
Ceredwyn Bagley
https://wildthings.vcfa.edu/wp-content/uploads/2018/05/Wild-Things-Logo-transparent.jpg
Ceredwyn Bagley
2023-02-22 16:51:20
2023-02-22 16:52:32
Martha Brockenbrough on AI, the Future, and Toast
https://wildthings.vcfa.edu/wp-content/uploads/2022/09/books.webp
420
800
Ceredwyn Bagley
https://wildthings.vcfa.edu/wp-content/uploads/2018/05/Wild-Things-Logo-transparent.jpg
Ceredwyn Bagley
2022-09-21 18:04:33
2022-09-21 18:04:33
The Fight for Intellectual Freedom: an Interview with Amy King and Tirzah Price