Release Interview: DOGS LOVE CARS by Former Faculty and Alum Leda Schubert '04
Where did the inspiration for writing this book come from?
DOGS LOVE CARS is about the hearts and minds of my favorite animals: dogs. Anyone who knows me would wonder why I didn't come up with the text sooner.  I hope readers think it's funny, warm, and true. What more can I say?
My current dogs, Pippa and Bunky, are a little nuts. Pippa finds solace during thunderstorms by hiding in the car. Bunky believes the car might mean a creemee, which happened once. As is so often the case, the inspiration came from living and paying attention.
Were there any unexpected hiccups along the way?
This is one of my books—it is the only book–that came to me easily. Most have been a struggle of one kind or another. No hiccups at all, really, which is not the usual story in publishing. My agent sent the ms. to Liz Bicknell, Candlewick's editorial director, and she made an offer. That was four years ago, and now there is a book. And it is illustrated by Paul Meisel, who did absolutely wonderful work.
Most of my books have had a lot more than hiccups. Reflux. Acid indigestion. Ulcers. Medication. Complicated surgery. Recovery.
Tell us a little bit about your background before VCFA, and how you came to decide to enter our program.
I've written forever. In my journal from age 16 I wrote that all I wanted to do was live in Vermont and write children's books. I succeeded at the first goal soon after college, but the second was a little more challenging. My first books—the Winnie books—were published when I was in my fifties.
I was working at the Vermont Department of Education as the school library consultant, and part of my job involved receiving books from most publishers to review for our state's librarians, public and private. I read and reviewed many hundreds of books, preK-12, every year. Also, I used to teach and had read more hundreds of books to children in preschool-12. I sure knew the field.
What I didn't know was that Vermont College (then) had begun offering the MFAWC, and it walking distance from my office. I went to an open reading. I met faculty. I gave a talk on evaluating picture books in 2000, when I had just served on the Caldecott committee. And then I realized it would be smart of me to apply and learn how to write.
My intention was to go for one semester only, since I still had a very full-time job, but once I was on campus I didn't leave. I got my MFA in 2004 (our class never really agreed on a name) and was then asked to join the faculty when a bunch of advisors left.
I loved all my students and even enjoyed the cafeteria food because I didn't have to cook.  (This was before Cafe Anna. The days of the salad bar.) I hope I was an effective advisor.
Could you talk about your experience in lectures or during your semester work with advisors and how it may have shaped the writing life you are living now?
As a student and faculty member, many many lectures made a huge impact. I would 'see the light' over and over and go back to work. I learned discipline. I learned 'butt in chair." I learned structure, plotting, character development, and a whole bunch of heady stuff.
I learned even more as a faculty member. What makes a manuscript work and what might not. It's much easier to critique someone else's writing than one's own, as it turns out. Surprise!
What about VCFA affected your career and where you are now?
By Spring, 2022, I will have published 13 books–a nice round number. Following "Dogs Love Cars" is "Firsts and Lasts: The Changing Seasons," also from Liz Bicknell at Candlewick, illustrated by the incredible Clover Robin. I've got plenty of drafts of new things to work on. I've also had hundreds of rejections. Hundreds.
Can I attribute my 'career'—such as it is– to VCFA? Not totally. I had a career before. Writing was and is for me the fulfillment of a dream. Really.
Tell us one thing that's not on your official bio.
I have not had an adventurous life. But I fingerpick blues guitar and I took up watercolors at an advanced age. Both bring frustration and delight.
We are heeding the Brown Bookshelf's call to action and raising up BIPOC authors. In the vein of "if you like my book, you may also like this book," what is the name of a book by a BIPOC author that you recommend or are interested in supporting?
"Gaston," by Kelly DiPucchio (who is white), illustrated by Christian Robinson (who is Black). It's about dogs and love, so it's a good companion.
DOGS LOVE CARS by Leda Schubert and illustrated by Paul Meisel is published by Candlewick, October 19, 2021.
"A humor-filled love letter to the dogs that love humans so unconditionally. (Picture book. 3-8)"  – Kirkus, August 15, 2021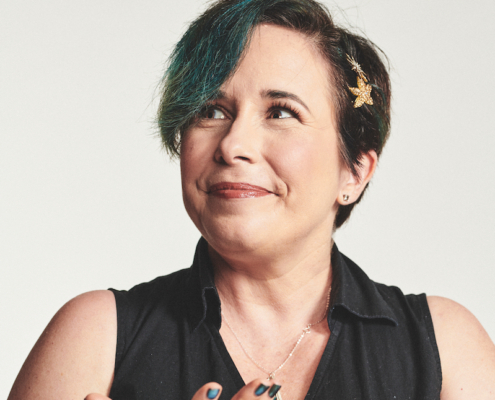 https://wildthings.vcfa.edu/wp-content/uploads/2023/03/franfranfranfranfran.jpeg
802
799
Ceredwyn Bagley
https://wildthings.vcfa.edu/wp-content/uploads/2018/05/Wild-Things-Logo-transparent.jpg
Ceredwyn Bagley
2023-03-09 21:43:07
2023-03-09 21:43:07
Fran Wilde: Faculty Spotlight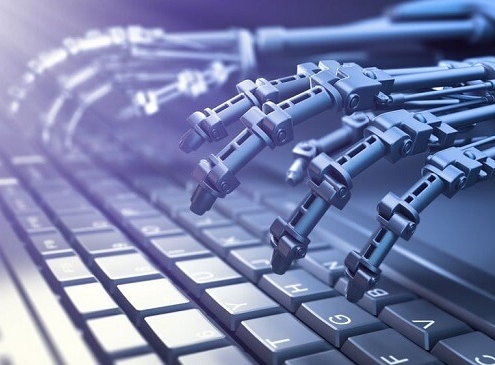 https://wildthings.vcfa.edu/wp-content/uploads/2023/02/AI-Writing.jpeg
365
650
Ceredwyn Bagley
https://wildthings.vcfa.edu/wp-content/uploads/2018/05/Wild-Things-Logo-transparent.jpg
Ceredwyn Bagley
2023-02-22 16:51:20
2023-02-22 16:52:32
Martha Brockenbrough on AI, the Future, and Toast
https://wildthings.vcfa.edu/wp-content/uploads/2022/09/books.webp
420
800
Ceredwyn Bagley
https://wildthings.vcfa.edu/wp-content/uploads/2018/05/Wild-Things-Logo-transparent.jpg
Ceredwyn Bagley
2022-09-21 18:04:33
2022-09-21 18:04:33
The Fight for Intellectual Freedom: an Interview with Amy King and Tirzah Price