Release Interview: The Jett Ryder Series by Sean Petrie '11
Tell us about your book.
I'm so excited about these books! It's actually a series of four books, all being released at the same time, about a 12-year-old dirt-bike daredevil named Jett Ryder. He does wild stunts at famous landmarks — Niagara Falls, the Space Needle, Mt. Etna, the spot where the Titanic sunk — while also paying tribute to the area. It's a ton of action, mixed with a touch of history and heart.
Where did the inspiration for writing this book come from?
The publisher approached me with a one-sentence concept, which I loved. I'd had some experience writing about motocross, and I love history, so in these, I got to do both! I'd also lived for a year in Seattle, so I knew a lot about the Space Needle (site of one of the stunts) first-hand. It was so fun coming up with different stunts to honor each landmark!
Were there any unexpected hiccups along the way?
Early on, I really wanted the main character to be female — "Imagine how amazing the cover would be!" I told the publisher, "with this badass girl on a bike doing these stunts!" Alas they didn't go for it. But everything else was pretty smooth, including the amazing illustrator they found, Carl Pearce. The toughest parts for me were figuring out the logistics of each stunt — to make sure they really were potentially doable. For example, researching the height needed for the Space Needle jump, and whether it would be possible to stop as quickly as needed after the landing. I found a somewhat similar stunt done onto a rooftop in Vegas — just without the aspect of "threading" between two support beams. The hardest part to research was Mt. Etna — there's surprisingly little out there about such a famous mountain!
Tell us a little bit about your background before VCFA, and how you came to decide to enter our program.
I wrote on my own for several years before VCFA, and was part of the incredible Austin kids writing scene. One of my mentors was Cynthia Leitich Smith (go, Cyn!), who strongly encouraged me to do the VCFA Writing for Kids program. Then I finally took her advice. And am so glad I did!
What year did you graduate from WCYA and what was your class name?
July 2011, and we're The League of Extraordinary Cheese Sandwiches (tip of the hat to Alan Cumyn for the cheese sandwich part).
Was there one lecture in particular that you can recall an a-ha moment that reinforced that you belonged in the program?
Oh, there were so many! One of the very first was Alan's, in our first residency, where he talked about how you need to "keep the reader engaged, so they don't put down your book, get up, and go make a cheese sandwich." Also Louise Hawes' did a lecture on the principle of "Wabi Sabi" that I was like, YES — I want that in my writing. And in my entire life. I also remember sitting in that lecture (it was in Noble Hall), looking out the window at the beautiful campus, then at all these other folks in the hall, all nodding in agreement with Louise, and thinking to myself, "They all want to write for kids, too. We're all here for the same thing." And it was just, I don't know, this magical comforting feeling of being home.
Could you talk about your experience in lectures or during your semester work with advisors and how it may have shaped the writing life you are living now?
My first advisor, Shelley Tanaka, probably shaped my writing more than anyone else. I still remember the phone calls (yes, phone calls!) she would do after each packet, and how incredibly helpful and supportive those were. Shelley had both a writer's and editor's eye, and talking through the writing process with her was so incredibly informative. And my last advisor, Amanda Jenkins, put more effort into her feedback than I ever imagined was possible! She gave me several eye-opening moments — often Amanda would send me scenes from her own books, with multiple drafts where she had worked through a similar problem to what I was having. When she did that, I remember thinking, so many times, "Oh. Right. *That's* how you do it." All four of my advisors were AMAZING, and helped lead me to where I am now.
What about VCFA affected your career and where you are now?
In addition to the craft skills, it's been invaluable having the community from my class (Go, Cheesies!), and all the other classes and faculty. And being at VCFA has given me the *confidence* to keep going in my writing through all the tough spots, and to do something crazy like on-the-spot typewriter poetry.
What would you say to potential students or current students who are hoping to further their writing careers?
Potential students — if you're considering VCFA, do it. Period. Current students — go to all the lectures. I slept through several, and regret that. Also, meet everyone. I have so many VCFA people I still keep in touch with outside my class, 10 years later. And finally, don't ever give up or get discouraged. Some of your classmates will get book deals while they're still in school. Don't measure yourself against that or them. You are on your own path, your own time.
What's forthcoming for you and your writing life?
I'm hoping to do some sequels to the Jett books ("Stonehenge Ring of Fire!" anyone? :)). I'm also working on a middle grade realistic, a collection of illustrated poems for kids, and of course the typewriter poetry is always happening. 🙂
Tell us one thing that's not on your official bio.
I own over 50 typewriters.
We are heeding the Brown Bookshelf's call to action and raising up BIPOC authors. In the vein of "if you like my book, you may also like this book," what is the name of a book by a BIPOC author that you recommend or are interested in supporting?
Watercress by Andrea Wang (I love that book so much!)
The Jett Ryder series by Sean Petrie is published by North Star Editions, September 1, 2021.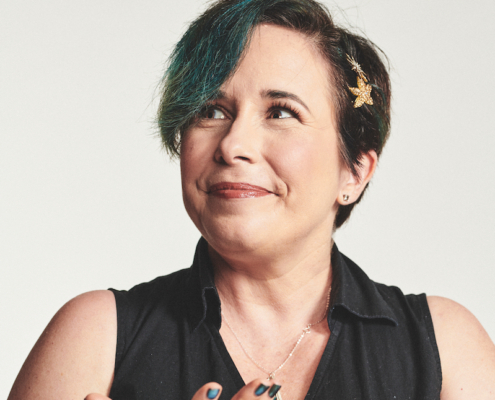 https://wildthings.vcfa.edu/wp-content/uploads/2023/03/franfranfranfranfran.jpeg
802
799
Ceredwyn Bagley
https://wildthings.vcfa.edu/wp-content/uploads/2018/05/Wild-Things-Logo-transparent.jpg
Ceredwyn Bagley
2023-03-09 21:43:07
2023-03-09 21:43:07
Fran Wilde: Faculty Spotlight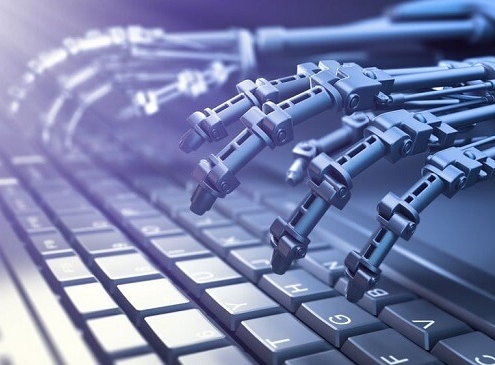 https://wildthings.vcfa.edu/wp-content/uploads/2023/02/AI-Writing.jpeg
365
650
Ceredwyn Bagley
https://wildthings.vcfa.edu/wp-content/uploads/2018/05/Wild-Things-Logo-transparent.jpg
Ceredwyn Bagley
2023-02-22 16:51:20
2023-02-22 16:52:32
Martha Brockenbrough on AI, the Future, and Toast
https://wildthings.vcfa.edu/wp-content/uploads/2022/09/books.webp
420
800
Ceredwyn Bagley
https://wildthings.vcfa.edu/wp-content/uploads/2018/05/Wild-Things-Logo-transparent.jpg
Ceredwyn Bagley
2022-09-21 18:04:33
2022-09-21 18:04:33
The Fight for Intellectual Freedom: an Interview with Amy King and Tirzah Price