Release Interview: LITTLE UNIVERSES by Heather Demetrios '14
Tell us about your book.
Little Universes is always hard for me to talk about, because it's about so much: sisters, love, grief, the Big Questions, astrophysics, tarot, drug addiction, Boston, astronauts, tsunamis, ghosts, and enlightenment.
I'll give you the book jacket copy to keep it simple in a sec, but let me tell you in the best way I can what this book is about:
Not long after pub, I received a message on Instagram from a teen reader who said that she'd been in a really bad place before she read the book (suicide, depression, drug addiction…this is the soup we're swimming in here). BUT. When she read how my characters dealt with it all – Hannah, specifically – my reader said she knew she'd have the strength to keep going on. Isn't that why we do this, why we write for young people?
For those of you who are like, but what is the story??? Here you go:
When a tsunami strikes the island where their parents are vacationing, it soon becomes clear that their mom and dad are never coming home. Forced to move to Boston from sunny California for the rest of their senior year, each girl struggles with secrets their parents' death has brought to light, and with their uncertainty about the future.  Instead of bringing them closer, it feels like the wave has torn the sisters apart.

Hannah is a secret poet who wants to be seen, but only knows how to hide. The pain pills she stole from her dead father hurl her onto the shores of an addiction she can't shake and a dealer who turns her heart upside down. When it's clear Hannah's drowning, Mae, a budding astronaut suddenly launched into an existential crisis—and unexpected love—must choose between herself and the only family she has left.

Little Universes explores the powerful bond between sisters, the kinds of love that never die, and the journey we all must make through the baffling cruelty and unexpected beauty of human life in an incomprehensible universe.
Where did the inspiration for writing this book come from?
I've always been terrified of tsunamis and I'm really interested in exploring intense female relationships, so I guess that's how my brain made sisters and a wave come together. But, honestly, the inspiration came from years of hard inner work, asking big questions, grappling with several family members who struggle with addiction, and working through my own mental health crises and the tools that keep me healthy, namely meditation. I wanted teens who feel invisible like Hannah to be seen, and teens like Mae who look up at the stars to not be afraid of the work it will take them to get there. Finally, I wanted to be able to express what mindfulness actually looks like in the real world—I often joke I wrote a 135,000 word dharma talk. What does it mean to really be present, to grapple with impermanence, to, as the Zen folk say, die before you die. And what if we never do?
Was there one lecture in particular that you can recall an a-ha moment that reinforced that you belonged in the program?
My most significant teachings came from Amanda Jenkins, who was my mentor for a semester and with who I also had a small, specialized workshop. But it was her lecture on what she calls "missed moments" and the "niggling feeling" that has formed a huge part of my process as a character-focused writer. What I loved was that she used The Hunger Games as an example, and she was vulnerable enough to share her own work with us and critique it in real time. I loved that we could get deep with craft and that no one felt the need to be a literary show-off. Amanda kept it so, so real and she also never let me get away with anything. That was something I've always valued about VCFA: I never felt like anyone – instructor or student or staff – was seeking to make me feel less than. Rather than the cutthroat vibe you often see in arts programs, our program felt like a place where you felt safe enough to make creative leaps because you knew your cohort was the net that would catch you.
What would you say to potential students or current students who are hoping to further their writing careers?
There is so much I want to say, but I'll keep it simple: if you don't have tools that help you work skillfully with your inner critic, self-doubt, fear, comparison, and other gremlins in the mental landscape, you're going to have a really miserable career—whether you hit the list or never get published. As someone who has had some major highs and lows in publishing, as well as being a professor and writing coach and a writer who has friends all along the writing spectrum, I can promise you that the number one thing that will support your creativity is committing to the deep inner work that's necessary for the long game. Look at Simone Biles and the conversations surrounding the mental health of athletes. I wrote a blog post earlier this year on the lessons competitive figure skating taught me, and another on sports psychology for writers – you can find those here:
What's forthcoming for you and your writing life?
My very first biography, Code Name Badass: The True Story of Virginia Hall, comes out  September 7, 2021 from Atheneum / Simon & Schuster. I'm so excited to share the story of one of the most incredible spies of all time – one few people know about because she was a disabled woman who was very good at her job (which, was, of course…to be invisible). It's salty and irreverent and feminist and I can't wait for people to read it. My goal is that when you finish the book you shout something like, huzzah! and then channel your own inner badass and go do something to smash the patriarchy. I wrote the book I wanted to read – I was so tired of all those stodgy biographies of incredibly exciting people who did seriously cool stuff. So I just…wrote it.
Next up is my first adult novel – new territory and a little scary, but if Virginia Hall could arm the French Resistance, I can cross genre borders under cover of night and see what sort of trouble I can stir up.
What indie bookstore do you want WCYA to support in the purchase of your book?
I currently have signed copies of my book at Subtext Books in Saint Paul, MN.
We are heeding the Brown Bookshelf's call to action and raising up BIPOC authors. In the vein of "if you like my book, you may also like this book," what is the name of a book by a BIPOC author that you recommend or are interested in supporting?
While Little Universes covers much darker territory than Jenny Han's To All The Boys series, I absolutely love how she gets having sisters so hard. The way they make you crazy, the way you have each other's backs, the nearly unbreakable bond. I adored hanging out with those girls. It's a nice palette cleanser after the intensity of Little Universes. We need the laughter and the tears, the light and the dark.
Little Universes by Heather Demetrios is published by Macmillan / Henry Holt Books for Young Readers, April 7, 2021.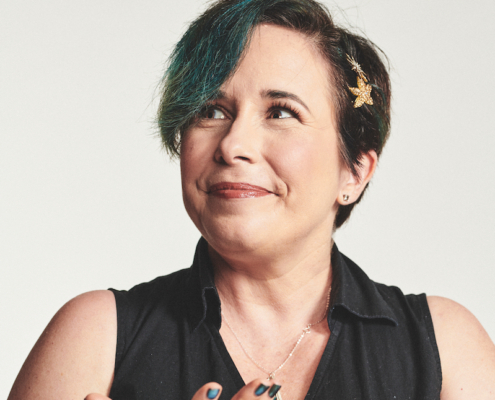 https://wildthings.vcfa.edu/wp-content/uploads/2023/03/franfranfranfranfran.jpeg
802
799
Ceredwyn Bagley
https://wildthings.vcfa.edu/wp-content/uploads/2018/05/Wild-Things-Logo-transparent.jpg
Ceredwyn Bagley
2023-03-09 21:43:07
2023-03-09 21:43:07
Fran Wilde: Faculty Spotlight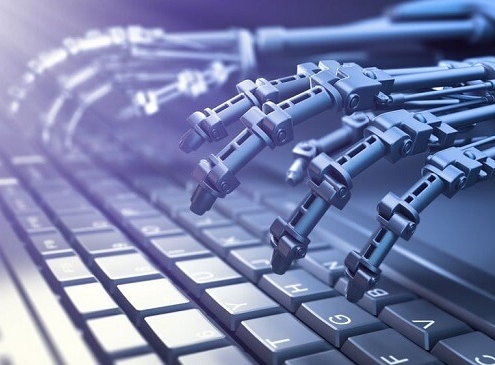 https://wildthings.vcfa.edu/wp-content/uploads/2023/02/AI-Writing.jpeg
365
650
Ceredwyn Bagley
https://wildthings.vcfa.edu/wp-content/uploads/2018/05/Wild-Things-Logo-transparent.jpg
Ceredwyn Bagley
2023-02-22 16:51:20
2023-02-22 16:52:32
Martha Brockenbrough on AI, the Future, and Toast
https://wildthings.vcfa.edu/wp-content/uploads/2022/09/books.webp
420
800
Ceredwyn Bagley
https://wildthings.vcfa.edu/wp-content/uploads/2018/05/Wild-Things-Logo-transparent.jpg
Ceredwyn Bagley
2022-09-21 18:04:33
2022-09-21 18:04:33
The Fight for Intellectual Freedom: an Interview with Amy King and Tirzah Price