The Writing Life: Kate Angelella '17 Talks Shop
We love hearing from @vcfawcya grads about what their writing life looks like after graduating from the program. Kate Angelella '17 talked with Wild Things about Angelella Editorial, a group of editors who work closely with new and seasoned writers and authors to help them create a polished manuscript.
Hi Kate! Tell us about your time at VCFA.
I first began attending the VCFA WCYA program in 2007, and my class was called The Revisionistas. I stayed with The Revisionistas for three straight semesters, and then I had to take a leave due to health reasons. It wasn't until I returned in 2016, adopted by the incomparable and incredibly welcoming Harried Plotters, that I finished my degree. I graduated exactly ten years after I began the program, in January 2017.
I was lucky to be a part of two fabulous classes—both completely wonderful yet wildly different. The first, The Revisionistas, was teeny tiny. I believe when we started we had six or seven people in our class! But they were all such talented writers and I learned a ton from them about the craft and industry of writing. We were a small class, but the small size brought us close together and to this day, I know I would not have the career I do without them. The Harried Plotters were just like their name suggests—chaotic and delightful and friendly and lovely, and they quickly became some of my favorite people. They welcomed me with open arms and it was because of them I was able to settle back into life at VCFA with such ease.
Tell me all about your business.  What made you start this business?  What services do you provide?
Five months after I first began attending VCFA, I got a job as an assistant editor at Simon & Schuster (in no small part due to the help and support of a fellow Revisionista). I stayed at S&S for many years, where I had the great honor to work with many talented authors—two of which now teach at VCFA's WFCYA program! But while I loved the work I did at S&S and learned a ton there, both as an editor and as a writer, the business of editing was not all I imagined it to be. Not a lot of people realize that house editors typically don't spend their days actually editing books…instead, they do the majority of their editing on their own time and spend their workdays in meetings, answering emails, doing paperwork, etc., etc.
A couple of years after I left S&S and moved out of NYC for my husband's job, I started taking some freelance jobs just to help make ends meet. Within a year, I had a thriving business that was the epitome of my dream job: I got to spend my workdays working from home, drinking coffee and reading manuscripts in my pajamas. Now it's four years later, and I recently opened up my business to include independent contractors—many of whom are VCFA alumni. So not only do I get to stay home with my ten-month-old son and keep my job (which is basically playing around inside other people's imaginations all day), but I also get to work with people I adore and, hopefully, offer them an opportunity to enjoy the same job that I am blessed enough to have.
Angelella Editorial specializes in compassionate, in-depth manuscript critiques and author coaching with a heavy focus on kidlit (YA, MG, and picture books). My brilliant team and I provide a diverse range of experience and expertise. Check us out on angelellaeditorial.com; on Twitter: @angeleditors, where we run a monthly chat about our writing habits called #wordnerdchat, the first Monday of every month; and on our YouTube, where our editors get together for bi-monthly craft-based livestream chats. We'll also be rolling out some online writing workshops this summer, so stay tuned!
Were there any lectures or events during residency that really stick in your memory as having a direct impact on your writing now?
Everything about VCFA had such a huge impact on my writing!
I had NO idea what I was doing—had never taken any sort of creative writing class before. Most of what I knew, I had learned from reading other people's books. By that point, my husband was the only person who had ever seen my writing. After my first day in workshop, I was so overwhelmed I wanted to go home (and I wasn't even the person being workshopped that day!). But as residency went on and I attended the lectures, something happened: I began to learn. And wasn't that why I had applied to VCFA in the first place? VCFA humbled me. I had to admit how little I knew about writing and be willing to scrap what I'd been working on to get better. Any ego I had about writing, even ego I kept inside, all to myself, was stripped away. I didn't expect that—mostly, I think, because I didn't realize I had an ego about writing. But it isn't until someone suggests you do something differently that you realize how attached you are to the way you've been doing it, and therefore, how much you thought you already knew.
By the end of my first three semesters at VCFA, I came away understanding that I had truly known next to nothing about writing when I entered the program.
And now, almost twelve years later, I can say with certainty that what I learned through this amazing program has shaped me into a much better writer by leaps and bounds.
Though they didn't all happen during residencies I was a part of, the lectures continue to educate me both as a writer and editor through the wonders of the forum. A couple of my favorites are David Gill's "Three-Act Structure" and Margaret Bechard's "Scene and Sequel." Those are lectures I've listened to over and over again.
Were there any specific writing challenges you focused on that left you feeling like you really worked those challenges out through the process of the programs? 
Plot. Haha, sounds like something a writer entering an MFA program should really have down already, doesn't it? But I really didn't. I used to be a pantser…and like, a really bad pantser. I would toil for hours over the words, words, my precious words. Sentence construction! Alliteration! Repetition and echo! My words were sometimes beautiful—but nothing happened in my books. My plot was weak; there was no conflict. At VCFA, I learned how important it is to allow bad things to happen to your characters. It's a lesson I continue to remind myself of every time I sit down to write. There is a difference between knowing and understanding, and at VCFA I came to understand conflict.
I also learned that the ability to give and take constructive criticism is an art form. Real talk? We see it in workshop every semester. Not every writer is suited to be an editor just because they know how to write. The way we communicate feedback and access ideas to be able to assist in improving upon someone else's writing isn't easy. As writers, it's imperative to know what feedback to take into our hearts and what feedback to let roll off our backs, and making that distinction isn't always easy (in part because ego is involved, which can make the process more emotional than we sometimes want it to be). I believe it's essential that editors are compassionate people who are well versed in the art of constructive criticism—and that belief is an integral tenet of my business, whether I'm dealing with other editors or with clients.
Receiving criticism with grace… I'm still perfecting that one. Just ask my husband, my number-one editor and the most patient man alive.
Meet the Angelella Editorial Team
Kate Angelella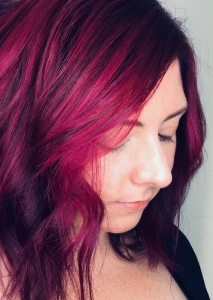 Kate Angelella began her career working as an in-house editor for Simon & Schuster Children's Books in New York City. There, she edited for the chapter book, middle-grade, tween, and YA book markets. During her time at S&S, Kate edited several series, including the renowned middle-grade series Nancy Drew and The Hardy Boys. She also acquired and edited over thirty additional novels, including the first novels published by Kekla Magoon, winner of the Coretta Scott King/John Steptoe Award for New Talent and NAACP Image Award, and #1 New York Times bestselling author Nova Ren Suma. Other authors include Cecilia Galante, P.G. Kain, Taylor Morris, Shawn K. Stout, Amanda Marrone, Tricia Rayburn, Jessica Leader, and Lauren Barnholdt.
Now, Kate is a full-time freelance editor and owner of Angelella editorial. She loves that she gets to spend every day focusing on her favorite part of her experience editing for a Big 5—working directly with authors.
Kate believes that everyone has something important to say—everyone has a story to tell. She wants to help you make your story the very best that it can be with thorough, yet compassionate, critiques. She looks forward to working with you to develop your skill, hone your craft, and find your voice.
Ross Angelella
Ross Angelella is the author of the adult literary debut Zombie: A Novel (Soho Press, 2012) that Barnes & Noble described as "simultaneously a bildungsroman à la Salinger's The Catcher in the Rye, an homage to zombies in pop culture and a twisted mystery all wrapped up into one utterly original—and darkly delightful—novel" and Matthew Quick (author of The Silver Linings Playbook) called "an irreverent and twisted coming-of-age story with one of the most shocking endings I've ever read."
His journalism, essays and award-winning short fiction have appeared in various journals, including The Literary Review, Hunger Mountain, Fifth Wednesday Journal, Sou'wester and Fiction Writers Review. His short story "Sauce" won The Coachella Review's grand prize in 2012.
In addition, he has ghostwritten numerous novels, including both Nancy Drew and Hardy Boys novels.
He holds a BA in English Literature with a minor in Creative Writing from Ithaca College and an MFA in Creative Writing & Literature from the Bennington Writing Seminars at Bennington College. He has taught fiction writing at the Gotham Writers' Workshop in New York City and currently teaches writing at the University of Maryland, College Park and screenwriting at Towson University.
Suma Subramaniam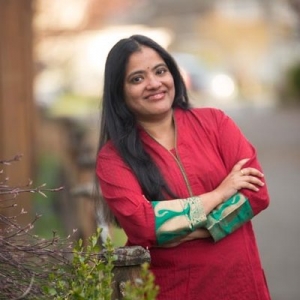 Suma Subramaniam is the contributing author of HERO NEXT DOOR (Penguin Random House, Fall 2019). She contributes to From the Mixed-Up Files a site that brings awareness, enthusiasm, and celebration of books for 8-12-year-olds. Suma is also the Mentorship Program Coordinator of SCBWI Western Washington, and she's part of the internship grants team of We Need Diverse Books. She holds an MFA in Writing from Vermont College of Fine Arts and a Certificate in Popular Fiction from the University of Washington. She is the co-founder of Kinder Konnection, a nonprofit literacy and youth development organization. When she is not reading or writing, she conducts creative writing workshops for kids of all ages.
Jay Whistler
Jay Whistler has over 30 years of professional writing experience and over 16 years of college-level teaching experience, including curriculum development. She holds an MFA in Writing from VCFA, an MA in Technical Writing from Bowling Green State University, and a BA in Written Communications from Eastern Michigan University. She has extensive freelance experience editing middle-grade, young-adult, and adult novels, picture books (including rhyming and nonfiction), and short stories, as well as extensive freelance experience editing technical documents for a variety of corporate clients. Jay is the former Regional Advisor for Society of Children's Book Writers and Illustrators Switzerland chapter. She has experience presenting at conferences on the craft of writing and has been a submission judge for a number of high-profile writing contests and for literary journals.
Kyle V. Hiller
Kyle V. Hiller specializes in young adult and middle grade fiction. He favors magical realism and coming-of-age narratives and particularly seeks to amplify the voices of marginalized writers. Character development and nuance are the strengths of the Temple University alum who swears that if he ever grew up, he'd lose all his virtuosity as a purveyor of storytelling. Also, he loves his mom.
Kyle is gentle but truthful: he'll keep it real with you, but will never step on your toes about it. He'll take your hand, dance with you about it, and learn from each other.
Kyle is the self-published author of 2016 novel THE RECITAL and the upcoming PROJECT ANJOU slated for 2019. He sharpened his editorial skills as Kate Angelella's assistant in 2017. He writes about theater and arts and culture for the Philadelphia Metro, and has appeared in Paste Magazine, Al-Jazeera, Twinfinite, The Urban Twist, and more.
Diane Telgen
Diane Telgen is a writer for young people and a former editor and freelance writer of reference books and articles. She currently serves as Editorial Coordinator for FORESHADOW: A YA Serial Anthology, and published the short story "Hellmuffin" in the 2017 anthology 13 Candles.
Her own works-in-progress include middle-grade and YA novels, nonfiction, and picture books. She earned her MFA in Writing for Children and Young Adults from Vermont College of Fine Arts.
Jenn Bailey
Jenn Bailey has been a professional editor and writer for the last 10 years and has her MFA in Writing for Children and Young Adults from the Vermont College of Fine Arts and her B.S. in Film/Screenwriting from Boston University. Jenn's first picture book, A Friend for Henry, will debut in February 2019. She received the Candlewick Picture Book award for Plink! in 2016 and the Flying Pig Humor Award for her novel, Once, in 2017.
Jenn offers deep and thorough assessments, targeting elements of plot, structure, pacing, characterization, and agency. In picture books she also focuses on word choice, flow, and readability. She has traveled the path from newbie writer to published author and understands that truly beneficial critique balances encouragement with straight-forward speaking. She knows the struggles writers have—with time, perseverance, and confidence—and is sure that she can help authors push through those, and any other issues.
Besides being a working, published author and freelance editor, Jenn is a reader for an acquiring literary agency, an acquiring editor at a small educational press, and is a sensitivity reader specializing in Autism/Aspergers.
Denise Santomauro
Denise Santomauro is a writer, performer, and teaching artist. She has contributed content to several blogs, been published in the Dear Sister anthology, developed plays and scenes for young people through her work with theatre programs, and written middle grade and young adult novels. In addition to acting in plays, she has been seen on stage in live lit shows around Chicago telling embarrassing stories from her life, including one about spying on her neighbors and another about her terrible first kiss. As an instructor and teaching artist, she has taught prose, poetry, and playwriting classes, and works with young people exploring various art forms and helping them tell their stories. She holds an MFA in Writing for Children and Young Adults from Vermont College of Fine Arts.
Marissa Graff
Marissa Graff has been a freelance editor and reader for literary agent Sarah Davies at Greenhouse Literary Agency for four years. She has her MFA in Writing for Children and YoungAdults from the Vermont College of Fine Arts. She also holds an M.S. in Elementary Literacy from Walden University and a B.S. in Childhood Education from Boston University.
Marissa strives to work with clients in a way that teaches them the whys and hows of revision. What excites her most is helping writers understand the reasoning behind what's working and what may need attention so that they're brave enough to delve into revision. She will be a champion of your story and your ability as a writer to make it shine. She offers approaches to revision but is never prescriptive, always respecting the writer's creative genius and ability to employ changes. She feels if she's done her job well, a client should probably never need her help again because she's given them a crash-course MFA via deep editorial support and/or coaching.
Marissa lives in the DC area with her husband and two Greater Swiss Mountain dogs.