Hello! I'm Kate Pentecost (aka Ceredwyn Bagley, the Program Assistant for the Writing for Children and Young Adults Program) and I'm excited to introduce our Publishing Crash Course blog series. This blog series, which will have multiple, detailed installments, is meant to help demystify the process for alumnx and current students preparing to begin their journeys to publication. Fellow alumnx and author Autumn Krause will be joining me for future installments, so definitely stay tuned!
As for today, it's all about everyone's favorite topic: QUERYING. Yes, the querying process can be soul-suckingly slow, and sometimes mind-bendingly frustrating, but with these tips, hopefully it doesn't have to be as awful for you, dear reader. So bookmark this tab and buckle up,  because I'm going to cover everything from making the list to getting The Call. Ready? Here we go!
1. Make your agent list (while you're in the program, if possible.)
Get a feel for it. During your time at VCFA you've read hundreds of books, discovering new favorites, noticing trends and learning valuable craft lessons. Take this time to notice the Acknowledgement pages of the books that are similar in theme, age group, and subject matter to yours. The agents who made the deals for your favorite books will always be listed there. Notice who represents what and begin making your list. You can also take the time to talk to your VCFA connections, whether they be classmates, advisors, or the vast alumnx network that connects us all, odds are good that someone from VCFA is working with your top agent picks, and they might be open to referring you if their agent only takes referrals.
Use valuable online tools! (Bookmark these!) One you have an idea of who you'd like to work with, check out the resources available to you as a member of the 21st century. Publisher's Marketplace is a great resource for learning about specific agents and what they've represented recently. Agent Query is another wonderful source, and it allows you to search by genre and age group. Manuscript Wishlist is another great source. Between these three (and the Twitter accounts of your top picks) you can get a good idea of what your favorite agents want, if they're open to queries, and what their requirements are.
2. Draft your query letter. (With this quick and easy breakdown!)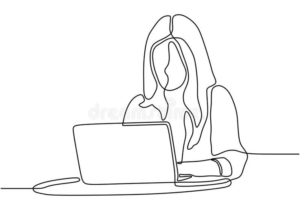 This is the actual query letter I used when I queried my agent, Sara Crowe. Here's the general format I used:
Paragraph 1 – Show that you're familiar with the agent's work and their clients. This is also the place to acknowledge referrals and to introduce your project by genre, age group, and title.
   Example:
    Dear Sara,
I've long admired the wide range of projects you represent, and when fellow VCFA alums Amy-Rose Capetta, Rachel Wilson and Varian Johnson suggested you specifically, I just had to query you for my dark YA fantasy project, Things Lost and Gained.
Paragraph 2 – Summarize your project. Make sure a bit of your style and the overall tone of the work comes through. I tried to sound like the movie version of the book, but with most spoilers intact. (This can also often be used as or built upon to create a synopsis, which may or may not be requested.)
Example: 
 Every day for the past three hundred years, the Ankou, Valacia's most famous—and mysterious—mercenary, has died and been reborn, rebuilt, only to repeat the process at sunrise. He travels endlessly in his solid black caravan, fighting monsters, binding ghosts, and banishing demons as he searches for something that appears to be impossible to find: his final rest. But when he finds Flora, handmaiden to the princess of Kaer-Ise barely alive on a beach, everything changes, and the two find themselves on a quest to gain back the things they have lost: her family and his mortality. Their journey leads them into a fight with a mountain monster, through a haunted forest, into the workshop of a lightning-mage (based on Nikola Tesla,) across a barren desert, and to the sentient Rose Gold City, where one can have his or her heart's most impossible desire granted. Flora and the Ankou become partners and begin to help each other heal from wounds both visible and invisible. But when the Ankou begins to make a deadly transformation into an undead being bent on destruction, their quest becomes a race against time, the unseen, and their very selves. For in the Rose Gold City, only one of them can gain back what he or she has lost. But which one?
Paragraph 3 –  Back to the project, but in more detail. Let them know that it's complete, what the word count is, where it could go in the future, series-wise, and add in any special credentials you have, like being a VCFA student or alumnx.
Example: 
That Dark Infinity is complete at 87,000 words and stands alone, though I have plans for a second book (The Dawn of Nothing) and a supplementary book of short stories. I have an MFA from Vermont College of Fine Arts in Writing for Children and Young Adults, and work as a writer for Writers in the Schools and Writespace, both educational organizations in Houston. Through my work as an educator, I spend countless hours directly interacting with my target audience.
Conclusion – The cordial, polite ending. Let them know if this is a simultaneous submission, let them know that you've attached or included whatever they require along with your query, thank them, and say goodbye! Think of it like a cover letter, and keep it short. Remember, they read hundreds of these a day.
Example: 
I would be thrilled if you would consider my novel for representation, though a few other agents are considering simultaneously. Per your guidelines, I have included the first five pages in the body of this email, pasted as plain text. Thank you for your time and consideration, and I hope you have a wonderful day.
Sincerely,
Kathleen Bagley
3. Begin sending your queries!
Working in batches of however many are comfortable for you, start sending your queries!
Pro-Tip: Think twice before sending to your top picks right off the bat. I know you want to *immediately* sign with that rockstar agent you've been reading so much about, but often writers don't really hit their querying stride until they've sent about five or six queries. This isn't to say your first few have to be throwaways, but do understand that if you're going to have typos, misspellings, pronoun problems or attachment-less emails, it's more likely to happen in the first few queries.
4. WAIT and prepare for responses.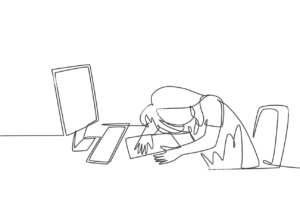 Publishing goes through faster and slower seasons, but waiting is part of the deal no matter what. If you start querying in the holidays, know it's usually incredibly slow, and the wait time to hear back from an agent can be as little as a couple of days all the way up to a YEAR. Some agents may not get back to you at all. And that's just part of the process. But remember that each agent has multiple clients who all have projects, and agents are people with kids and partners and pets and, well, LIVES outside of work. So be patient, and comply with any full manuscript requests you get, while letting the agents know who else is considering.
They're part of the process. Just shrug, send a polite "Thank you for considering," response, and keep on trucking.
When you get an R&R request from an agent, it's not a yes or a no. It's a MAYBE. Follow the agent's directions as you revise your manuscript, send back, and wait to hear back! However, if a revision goes against your idea of what you're really trying to say with the project, consider passing on the R&R and that agent in particular. Artistic differences matter, and you'd rather have no agent than an agent who doesn't understand your work.
When you get an acceptance, your prospective agent will send you an email requesting a phone call. This is to get a good idea of your personality, your plans for future work, your editorial  expectations, and more. It's to make sure the proverbial shoe fits. Don't get so excited about being chosen that you forget to ask any important questions on your mind. In fact, it might be a good idea to have a list of questions to ask your agent when you do get an offer of representation. (Hint: "How regularly do you communicate with or check in on your clients?" is one that will save you a lot of overthinking.) You can get multiple offers of representation at once! When this happens, weigh the pros and cons, ask LOTS of questions, listen carefully, and honestly, trust the vibes as you make this very important decision only you can make.
That's it for querying, but stay tuned for the next installments of the series: Preparing For Submissions, Submissions, Publication and Deals, and finally, Launching and Marketing!
Got a question I didn't cover?
https://wildthings.vcfa.edu/wp-content/uploads/2022/11/letter-writing.jpeg
640
960
Ceredwyn Bagley
https://wildthings.vcfa.edu/wp-content/uploads/2018/05/Wild-Things-Logo-transparent.jpg
Ceredwyn Bagley
2022-11-18 15:13:14
2022-11-18 15:13:14
Publishing Crash Course Part 1: Querying Simplified